Build a workplace people
love.
Listen, learn, recognize, and grow a great working environment.
Today, more than ever, employees are seeking environments where personal, professional, and team growth are encouraged. With our Grow Forward Plan, you will learn to use our "Define, Measure, Train and Grow" method to build a workplace your team loves. Great teams start with great culture!
Click below to schedule a Free Discovery Call with a Culture Consultant. We'll run through our Grow Forward Plan and decide if it's right for your team.
The people on your team are the inside experts into your workplace culture! Give them an opportunity to open new channels of communication through a baseline survey. You'll uncover honest and actionable insights.
Over 45 Categories Defined and Measured
Distribute Pulse Surveys and use continuous data to monitor your team's progress. Reports show areas of strengths and areas of growth. Anonymous employee feedback allows for additional insights you wouldn't otherwise receive. 
Nothing changes if nothing changes; everything changes if one thing changes.
Our consultants will provide a detailed Grow Forward Plan based on your survey and feedback results, along with other insights. The Grow Forward Roadmaps are your 12-month ticket to a healthy team. 
You'll get:
Custom 12-month Grow Forward Roadmap 
Pulse Surveys to measure progress
Consultant check-ins and progress reports
Become a team where people shine
With consistent and intentional action, you will see the impact of your Grow Forward Plan all throughout your team. Pulse Surveys will be distributed to measure the impact of your action. This investment in your people will result in increased employee well-being and productivity. 
Not ready for the Grow Forward Plan, but want to see how your team is doing?
Pinpoint what your team wants, feels, and needs with safe and anonymous pulse surveys.
Hear directly from your team with safe and anonymous pulse surveys.
Each question allows for anonymous feedback, allowing you to be proactive.
Measure the health of your organization in near real-time using easy-to-understand data.  
Create a Workplace People Love!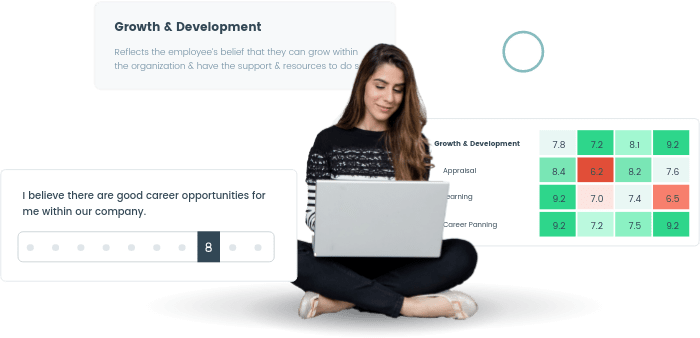 We'd love to connect and show you why using CoreCounts will be the best decision you can make for your company!