We help people intentionally grow their culture so that it creates everlasting results.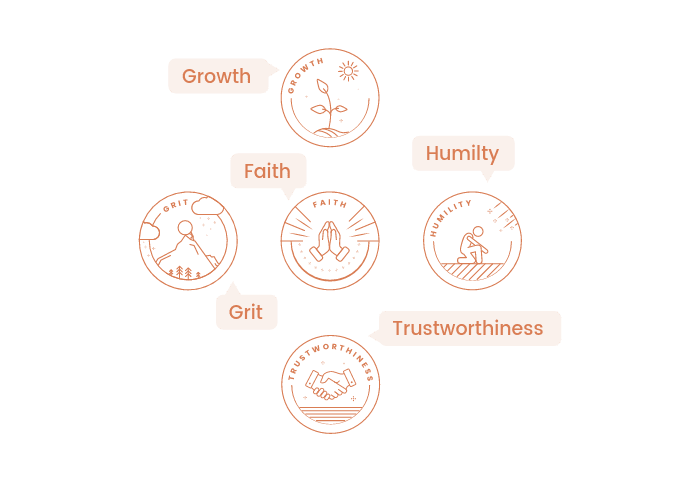 We believe values are the core of an organization; the heart and soul. Our core values embody how we strive to show up in business and in life. Growth, Faith, Humility, Grit and Trustworthiness.
We'd love to connect and show you why using CoreCounts will be the best decision you can make for your company!