Utilize pinpointed data to create pathways of intention and grow your culture exactly where it's needed.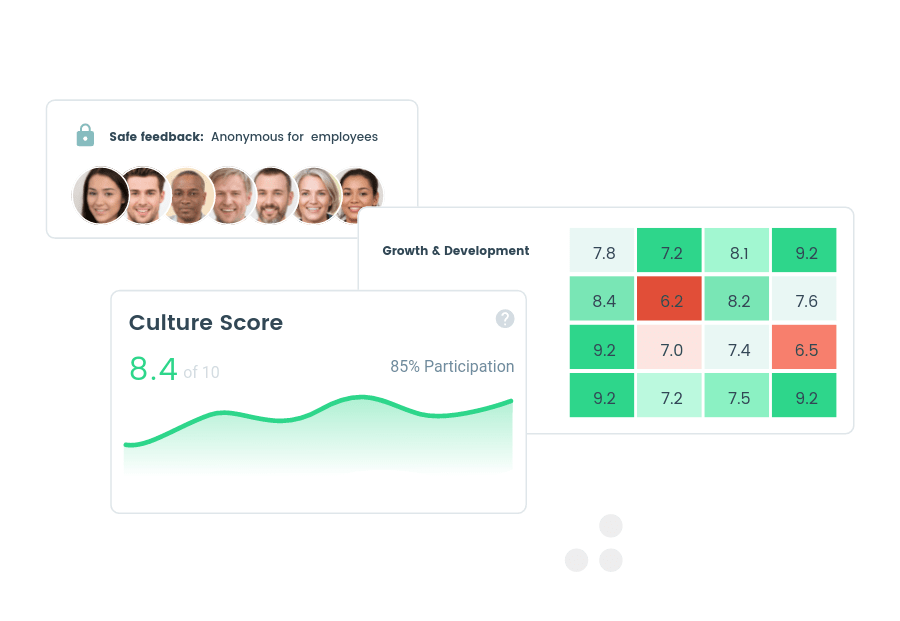 Move from intuitive to intentional and grow your culture.
Gain insights through anonymous feedback from everyone in your organization. Celebrate what's great and intentionally grow the areas that work.
Anonymous surveys are quick and easy for your team to complete, set on the cadence of your choice. Enjoy honest employee insights organized within our reporting hub to give you a clear view into the metrics that matter most to your culture.
Gain context through anonymous feedback directly from your team so you can understand what your team wants, feels and needs to do their best work. Acknowledge their feedback to make sure voices are heard, building trust at all levels.
Custom Surveys
Create your own internal surveys and easily collect data from your team.
Recognition
Build a culture of recognition by effortlessly capturing and sharing public praise.