Create your own internal surveys and easily collect data across your organization.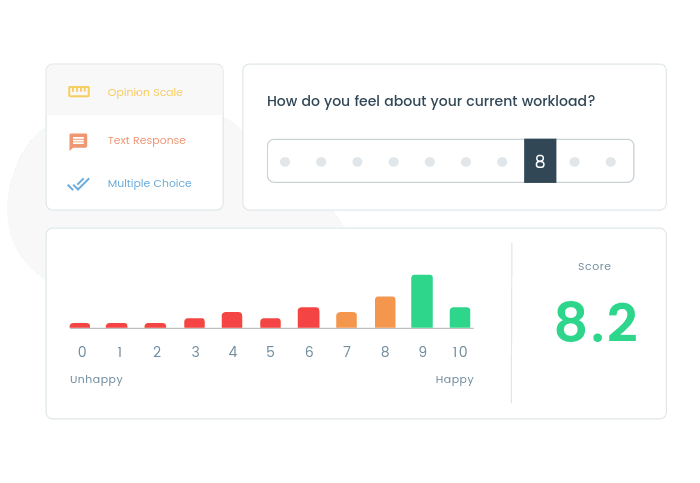 Understand what your team feels, wants, and needs with our employee survey software
Gain actionable insights from your team with our easy-to-use survey builder and immediately collect data that matters to you and your organization.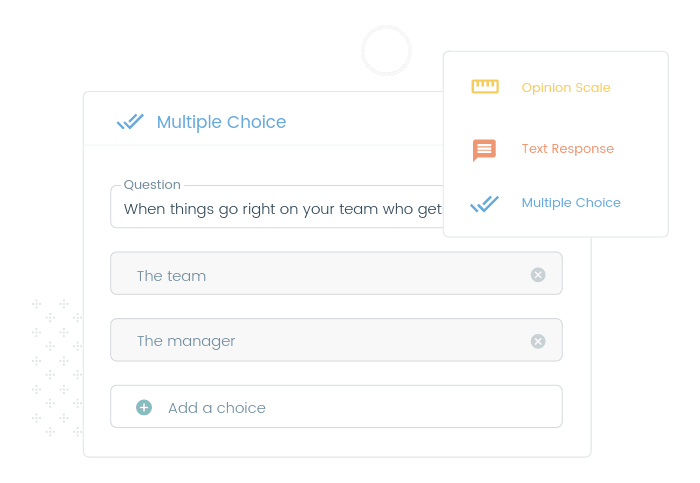 Whether you're looking for feedback on a recent shift in management or simply looking for lunch ideas, our custom survey builder makes it easy for you. With identified or anonymous settings, pre-built templates and multiple survey question types, we have you covered.
We make reporting easy for you by automatically organizing your results into departments and manager teams. Doing this, gives you a clear view into who is participating and how they responded, so you can take the necessary action from the results you collect.